"If you don't find a way to make money while you sleep, you will work until you die."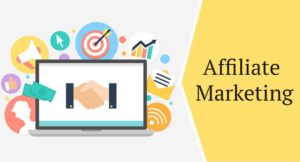 No doubt work is worship. But this quote by Warren Buffet can leave a lasting impact on your mind. The moment you read it, your mind will want to know:
Is it possible?
If yes, then how?
The emerging ways of online business and digital marketing have made it possible for people like you and me to indeed earn passive income "money while you sleep".
And one of the most efficient ways of doing that is Affiliate Marketing.
What better than earning without bothering to procure, maintain and release stock?
Affiliate marketing creates a win-win situation for you, the seller and the customer too.
You just contribute in marketing the product and the seller shares the revenue with you. The only challenge is doing it right.
Here are 6 ways that will help you earn more from Affiliate Marketing:
Email List – The most important resource
One of the most important things impacting the success of an affiliate program is how to target your recipients.
One of the most important things impacting the success of an affiliate program is how to target…
Click To Tweet
Having a targeted email list with people with mutual interests is the key.
No matter how you present it, it is unlikely that someone who's not interested in your product will bother to even open the mail.
Give them what they're looking for and the conversions will definitely rise.
Note: You can use an email automation software like Aweber for this, it can make your job very easy.
      2. Content is the king
Whether it is your landing page, a YouTube video, or your email newsletter, content has the power to alter your audience's decision.
Creating content that's relevant yet engaging is a challenging task but once you know the key, you can make your target audience go in the direction you want.
     3. Diversify your revenue
From web hosting to fitness supplements to electronics, everything can be marketed digitally.
But the decision concerned with the selection of products for your affiliate marketing campaigns is very crucial.
Being stuck on only one product or one website is something you should always avoid.
It not only increases uncertainties of success but also limits your opportunities.
    4. Increase your credibility
Just like word of mouth promotion, affiliate marketing works the best when your audience sees credibility in your content.
Rather than just suggesting them to use a product/service, you can demonstrate yourself using and benefiting from it.
For Example, if you are a YouTuber, you can post reviews on YouTube about the website hosting you use.

    5. Target your audience from different sources
Customers find answers to their needs from various sources.
Why let a chance to connect with them go?
Building your presence on different platforms like YouTube, Social Media, Google Adwords, Blog, E-Mail etc. will multiply your chances of being viewed and being followed by your target audience.
    6. Patience is the key
All good things take time and when it comes to a highly competitive space like affiliate marketing, you have to make efforts before you start getting a reward.
All good things take time, especially when it comes to affiliate marketing
Click To Tweet
Building a strong audience base with mutual interests is a challenging task but things like a free e-book or a personal reply to messages can make you stand out in the crowd.
Featured Image Credit: Digitalvidya.com