About Business and Life Online
Hello….First of all I would like to thank you for landing here to know more about Businessandlifeonline.com.
BusinessAndLifeOnline was launched by Krishna Govada with the main intention of helping people who are frustrated with their jobs and managers. The main goal of this blog was to help people in starting their own online business, become their own boss and earn passive income.
How can BusinessAndLifeOnline Help?
BusinessAndLifeOnline will try its best to bring high quality blogs which can help working employees like you to start your online business initially with out quitting your job and then be your own boss as your business grows.
With the evolution and growth of internet the concepts like online business and digital marketing has helped lots of successful online entrepreneurs to become their own boss by quitting their job.
But there are lots of other working employees who are frustrated either with their jobs or their managers and wanted to start their own business.
But things like money and having no idea on where to start are actually stopping them to go ahead.
This is where BusinessAndLifeOnline will help you.
By following our blogs from time to time, by registering to our email updates and by implementing all those tips which we discussed, you will be able to achieve your dream of becoming your own boss.
The best part with starting online business is it requires very less money or sometimes no money.
Seems interesting right? Then start following our blogs from time to time, register to our email updates and make your way for becoming a successful online entrepreneur.
About the Founder
Hello again….this is me – Krishna Govada, a passionate blogger, digital marketing expert and an MBA Gold Medalist from a reputed b-school. I am still a part-time blogger, but enjoying both my present job and manager 🙂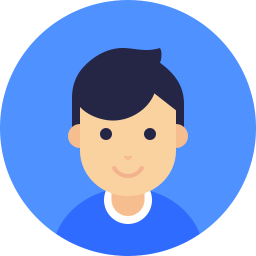 I just wanted to be an inspiration to other working employees by showing them that a successful online business can built even while working as a full-time employee.
Thanks Again
I would like to thank you again for landing here and reading about me and my blog.
I hope I will make a major change in your life with all my blogs, email updates, resources and future courses which I am planning to introduce.
Never stop learning and keep growing continuously.
All the best 🙂